hospes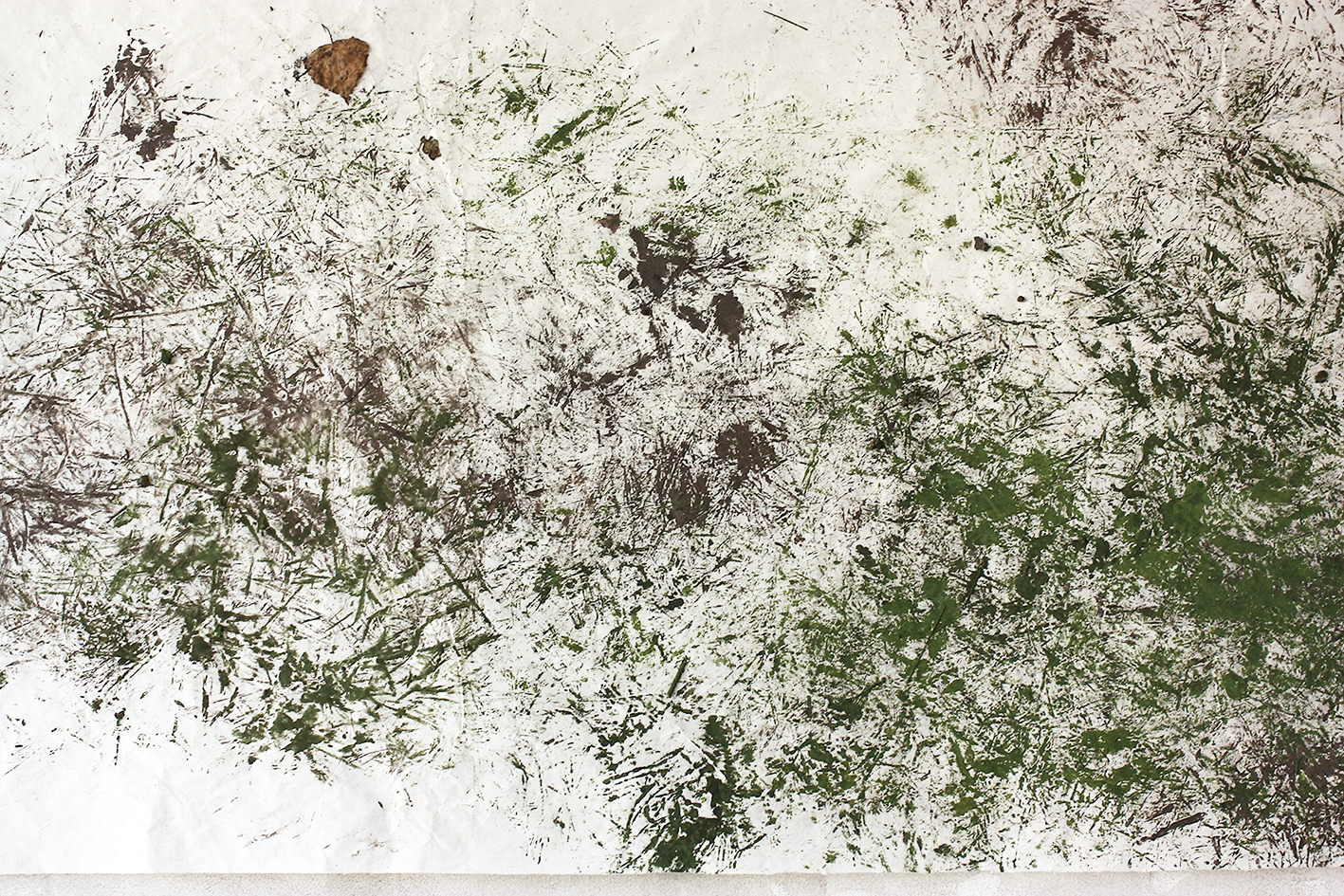 hospes - détail, 40 x 60 cm, 2017
←
Le tapis est un objet ornemental et fonctionnel ; il témoigne d'une installation sur le sol, désigne l'endroit où l'on s'est arrêté et que l'on habite. Il existe des traditions nombreuses et anciennes de la tapisserie, qui y tissent leurs décors mais aussi leurs symboles ou leurs signes culturels spécifiques.

L'empreinte titrée Hospes renvoie à l'art de la tapisserie, mais révèle ses dessous, et en propose une forme archaïque : une empreinte de la surface du sol, traces d'herbes, de pierres, de mousses entremêlées, révélant un tissage autre qu'humain.



The carpet is an ornamental and functional object; it testifies to an installation on the ground, designates the place where one has stopped and where one lives. There are many ancient tapestry traditions, which weave their decorations but also their symbols or specific cultural signs.

The print titled Hospes refers to the art of tapestry, but reveals its underside, and proposes an archaic form of it: an imprint of the surface of the ground, traces of grass, stones, mosses intermingled, revealing a weaving other than human.