fragments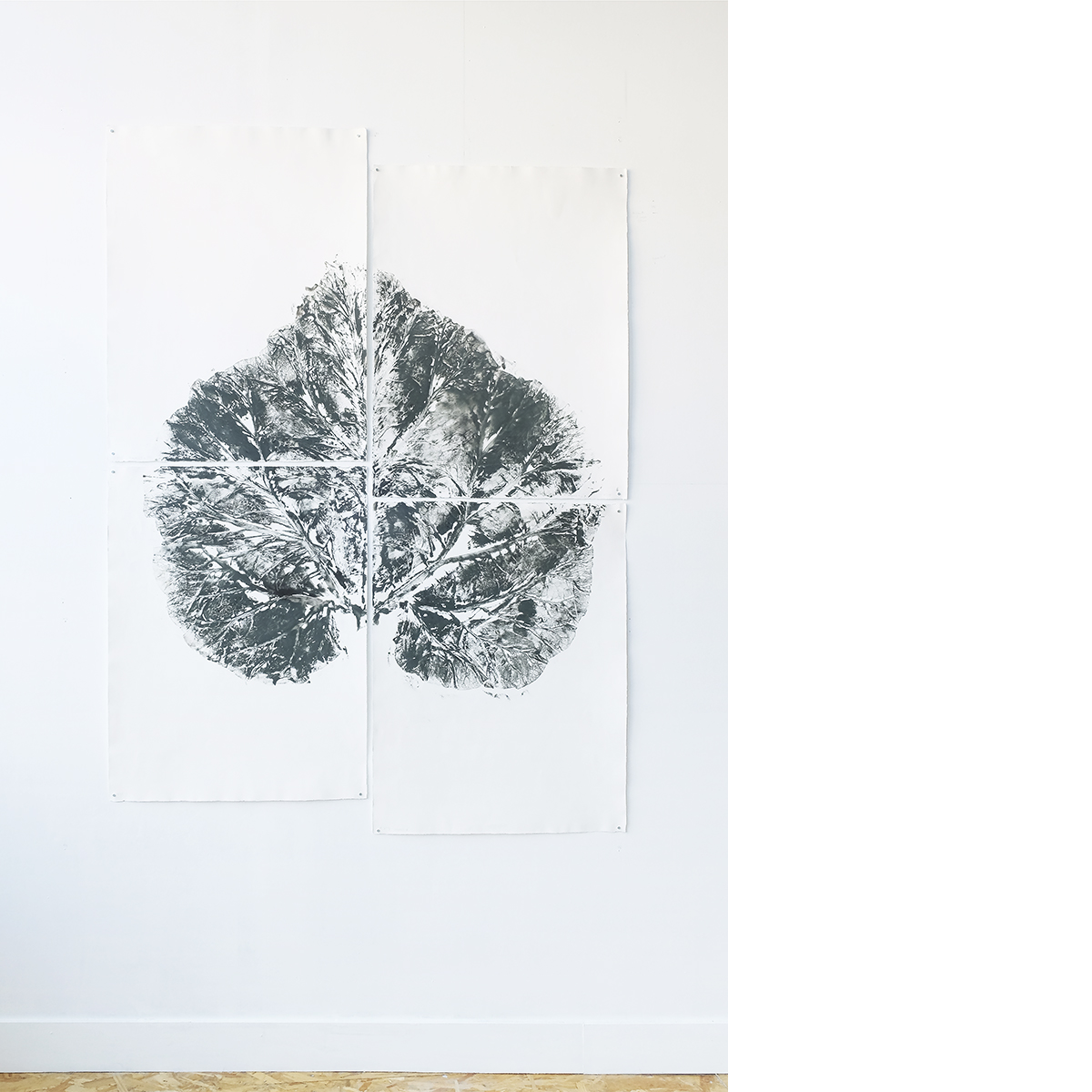 fragment I
, 4 x 50 x 65 cm, gouache sur papier 300g, aimants
→
cosmos, du grec Κόσμος, monde.
fragment, n.m. Morceau extrait d'un ouvrage. (Littré)
Un jour j'ai découvert une grande plante. Chacune de ses feuilles était si ample qu'à cette échelle elle m'incluait physiquement, me com-prenait (cum prehendere : prendre avec). De forme quasi circulaire, elle ressemblait à un monde, unifié mais complexe, évident et difficile à lire. Un cosmos à la fois très familier et vraiment inconnu. J'en fis alors de nombreuses empreintes. De nombreux mondes organiques en surgirent. La forme de poumons m'apparut de temps en temps.


cosmos, from Greek Κόσμος, world.
fragment, n.m. A piece taken from a work. (Littré)
One day I discovered a large plant. Each of its leaves was so ample that on that scale it physically included me. Almost circular in shape, it looked like a world, unified but complex, obvious and difficult to read. A cosmos at once very familiar and truly unknown. I then made many imprints of it. Many organic worlds arose from it. The shape of lungs appeared to me from time to time.